Amazon is a giant marketplace with which millions of customers are connected. Buyers and sellers from all over the world come forward to shop and sell at this online store. Amazing discounts are offered to the customers and also the product images are designed in an awesome way to appeal them. To survive at this giant platform, here are some Amazon product image requirements:
Good Images are Important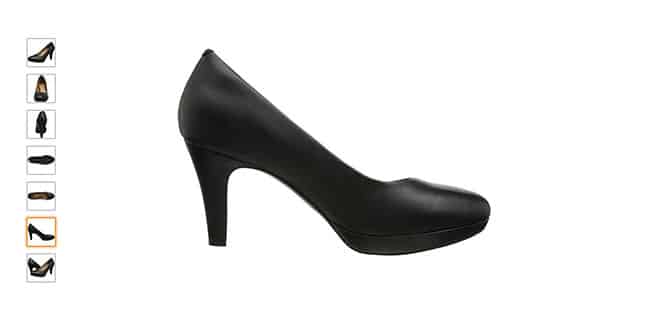 Online stores have quality images because of the fact that people get attracted towards the premium photos. If the images are appealing enough, they are likely to lure more people and make them feel as if they are connected to a genuine portal. For that, the online portals have to abide by the image requirements to help the sellers upload their products in a reliable way. Not every seller can add the products in a different way as it hampers the credibility of the portal. So few Amazon image guidelines are here to be followed which will help the buyers to identify the features of the product in a proper way.
Image Guidelines
Amazon has a specific set of image guidelines which are to be followed by every seller. To provide the high quality images to the buyers, here are few things:
Main Image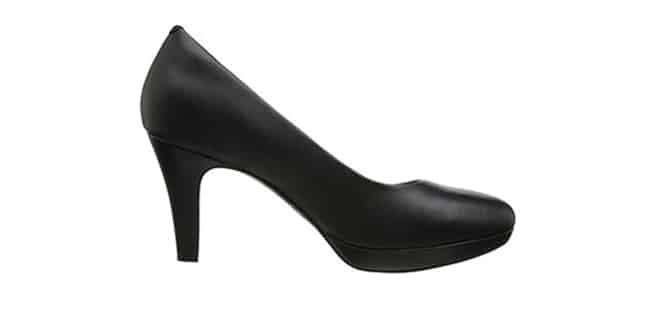 The main image is displayed on the product page where all the details are added. Sellers have to add this image with a redirect on the full size picture when any buyer clicks on the main image.
Alternate Images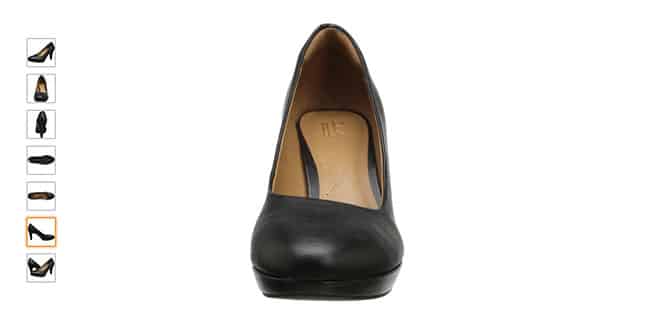 To show the different angles, sizes, colors, fabrics etc. alternate images are used. The seller is free to add up to 8 images to demonstrate the product in a better and clear manner. These images appear in the pop up window when someone clicks on them.
Recommended Formats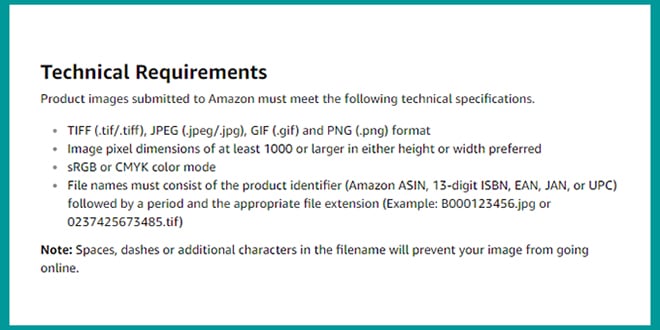 Amazon has set up some format specifications to maintain the consistency and appearance of the site. JPEG, PNG, TIFF and GIF files are supported at the portal and also the size must be 1000 px or larger. RGB or CMYK color mode is recommended for a nicer view.
Any watermarks, borders, logos, text or ghost mannequins are not allowed and the background should be of white color with 85% of the frame filled with the product.
Other Guidelines
Other image guidelines include well lit and professionally shot pictures. To represent the product at Amazon, the seller should focus on smooth edged pictures with proper realism in them. One cannot upload fake products, offensive goods and watermarked items. Once your product is added at Amazon, it belongs to that only and you cannot promote your brand with the help of logos or watermarks on the images.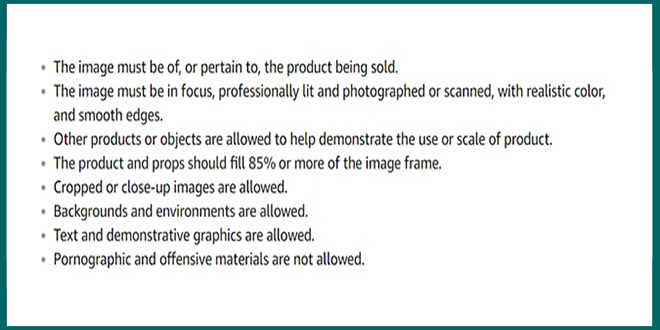 Also, if the images are too big, the seller should crop them to fit the recommended image size i.e. at least 1000 px till 2500px. Since, bad or distracted backgrounds are not supported, only white backgrounds are allowed to keep the whole site consistent.
Hope you understood the image guidelines well! Adopt these when you are going to sell at Amazon and make your selling experience even better than ever…