We are under abnormal conditions. It is not hideous from anyone the way covid-19 has transformed our lives. Some people have found ways to run their business from home. However, Product photography is a business that cannot run from home. Following the government announcements of complete lockdown, how can one have safe product photography?
In a pandemic, a complete code of working is for product photography. Customers and photographers are following the rule of social distancing. In order to keep the business running, we must follow the COVID-19 rules. Here are some preventive measures that you must take before the product Photoshoot.
Take St. Joseph Communications, for example. The team has reimagined shoot days while maintaining a commitment to high-quality photography work.
Arrangements Before Product Photography
Sanitizing Solutions approved by 'The United States Environmental Protection Agency is available in the market against COVID-19 protection. If not found quickly, you can make your sanitizer by the following procedure:
Take general house bleach and dilute it with water.
Mix 5 tablespoons of (5%-8.25%) bleach in 1 gallon of water at room temperature.
Or mix four tablespoons of Bleach with one-fourth gallon of water at room temperature.
Never mix ammonia or other hazardous solution with Bleach; this can cause an emergency.
You can also use an alcohol-based sanitizer. These alcohols are 70% drink, and the rest is water.
Once you wipe the surface of the equipment with a sanitizer, leave it to dry. Once dry, you are good to go. This bleach sanitizer can give up to 1-hour protection.
 Clean and Sanitize Your Equipment.
First of all, clean your cameras and lenses, then sanitize them. Before using, make sure your camera is not only cleaned but sanitized as well. Wipe everything in contact during photoshoots like camera, lenses, attachments like tripod stand, and camera strap. Light frame and other involved equipment should be well sanitized. Do not forget to sanitize the mobile phones you carry. Avoid using each other's mobiles as well.
It is foremost essential to ensure that the product you are dealing with is well cleaned and sanitized. Make arrangements to get sanitized products. Try to wear Gloves all the time while handling products for the photo shoot.
Take Perfect Shots While Maintaining Distance.
It isn't easy to work while maintaining 6 feet distance. Social distancing is the main thing to deal with while working on location. It is the right time to show off your expensive zoom lens. Shooting with a zoom lens will give desired product photos. A one-time purchase will go a long way because corona does not seem going soon. Invest your money in the right zoom lens if you don't have it yet.
Once the photoshoot is complete, try to wrap the workup. Do Post photoshoot work at home. Editing is not an easy task. It is lengthy, and it takes hours to do editing of photos as per customer demand. Avoid going to the office because it is also a public place. Select your photos and edit them to perfection at home.
Clients know the importance of Product photography. On social media, only one thing works, and that is perfect pictures. There are many software and other concepts that are making social media crazy. People want fresh photos every day. Post photoshoot work is the most important job, do it at home. Avoid outdoor sittings. It is better to prevent unhealthy surroundings.
Arrangements for Location
It is tough to choose a safe and sound location. Working outdoor is not easy. You have to keep everything at the place before shooting. However, outdoor photoshoots will give you more space and natural lighting.  Working in the studio is easy, as less effort will be required in cleaning and setting up. Try to choose the location that suits your product demand. If you are not getting a perfect look as per your product, change the location.
The location should be convenient. Too much traveling should not be involved. Try to find a suitable spot near your home. Or, if not possible, look for large studios. Large studios will give you equally good photos. Try to call fewer people on location to avoid interaction. Connect most people through zoom or video calling.
You might have seen plexiglass barriers in retail shops. These barriers can create distance while working with a group of people. Barriers will cancel the direct contact from person to person. Ask people to carry as much less baggage as possible because more products on location will create more chances of more virus spread.
If you are working in a closed environment, try to build a source of ventilation. The indoor setup should be well ventilated. Coronavirus is spreading through breathing, so try to keep fresh air rolling in the working space. Avoid mouth-to-ear conversation. Prohibit smoking in an indoor location—clear the guidelines to the team before coming to set.
If you need more light for a photoshoot, try to reach the place before the sun rises. Spread team schedule smartly, try to gather fewer people on the photoshoot location. Doing so will reduce the chances of virus spread.
Multiple Photoshoots at One Location
The extraordinary conditions in covid-19 are driving everyone crazy. Being creative in bounded circumstances is near to impossible. Do not lose patience. Try to work on techniques that can be more productive. Try to find some sound locations where everything is possible to achieve. Line up products for a photoshoot that you can do at one place, under one setup. It will narrow line your effort.
Install Sanitizing Counter
It will cost you a little more, but in the long run, it is preventive.  It is the purest way to ensure that everybody on set is protected and sanitized. Encourage people to use sanitizer after and before work. Make hand wash station easy to approach. Make tissue boxes available for your team and other working people.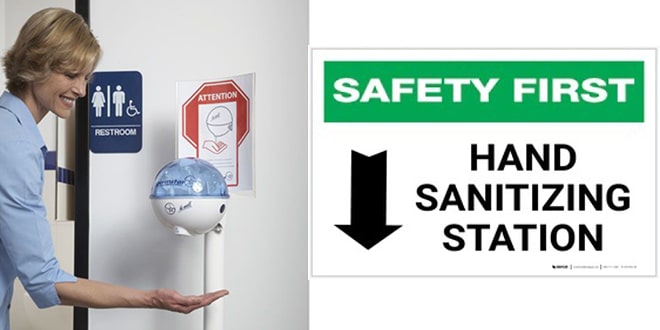 Please encourage them to wash their hands after touching equipment or product. Avoid towels used for the bulk of people because that's how a virus can travel. Cleaning wipes with sanitizer are available in retail shops at comfortable prices. Make it mandatory for team members to wear gloves and masks on set.
People Protection
As per government guidelines, gather as low as ten people on the photoshoot set. Try to cut the team. Only collect the most critical people on location. Try to do most tasks with fewer people. Ask your models ready on set, which means no makeup artist and hairstylist. Keep other people on living through video calling. You can take team help and correspondence on the phone.
Ask people to wash their hands while entering the photoshoot location because they must contact multiple things before coming to the site. Try to install good anti-bacterial soaps at your hand wash facility. Many good anti-bacterial liquid soaps are available in the market that is quite effective against the coronavirus.
If providing this facility is not under your budget. Buy a bid water container and fill it with fresh water. Ask our team members to bring their hand wash. And tissues or disposable towels. By doing this, you will also get a satisfactory level of prevention from virus spread.
Work systematically, ask your team to get their corona test done before coming to the location. The same things will apply to clients who wish to go and visit their product photoshoot. Once the test comes clear, start seeing the set. Make sure you gather fewer people even after testing. One trial will only work for seven days. For working on the next project, a re-test is mandatory.
Make sure that all team is with masks and gloves. If anyone forgets to bring their masks and gloves, make nit available for them. If any member present on set experiences any infection should be sent back home. Inform Models, products, and team crew about social distancing guidelines. Mention less sharing of products to all. The makeup artist can instruct models to do their makeup themselves.
Try to make frequent zoom meetings before coming for an actual photoshoot. Interact with your client about your idea on the phone, create a presentation about your vision and share it. It will take much time to start, but everybody will get used to it as they wear masks.
Coronavirus can spread by sharing each other's equipment. Film making and Product photography are teamwork. It involves lots of people to make one perfect product Photography. Try to clean the lens after every usage. Use sanitizer and wipe tissue to get rid of any chance of getting a virus. A human error exists at every place.
Avoid sharing equipment and coming close to look at the camera screen. Because that you will never know how you get affected even after proper protections. Eyes touching the kit are enough to transfer the virus. If someone else looks through the same equipment, it will get infected for sure.
Make a big screen for everyone to have an in-depth look at the photoshoot. Sharing the same screen is not allowed in corona preventive guidelines. You can make a small screen sharing set up as well for the customer to see a live photoshoot while sitting at home. Mobile may not be the right solution here because the pixels will be bursting. Do not take phone calls from others' phones. The same prevention will go for phone screens.
Another solution is to try a projector. Connect your equipment to the projector so that everyone can see every shot. Please do not go near to your models every time to show the results. Avoid touching products for photoshoots multiple times. Try to wipe products for a photoshoot as well with sanitizer every time you want to handle it.
What to Do If Someone Tests Positive?
This time is unfair for all of us. If someone comes positive for the corona test, tackle with proficiency. Do not fire from the job. Getting positive corona results without having symptoms is common these days. Coronavirus spread silently. Some people do not even show any signs earlier they got infected. But no symptoms do not mean that they are not carrying the virus.
People who are silent carriers of the coronavirus can equally spread the virus. It is better to get checked before coming to the office or photoshoot location. If the corona test comes positive, do not panic. Isolate yourself and inform the team members about it. You can continue working from home. Take proper isolation of 14 days. After 14 days, once the symptoms are over, retake the corona test and submit the result to the team's head.
Cancel the Commitment
Make your working situation very clear to the client. Take your time to discuss things intensely with a team. If your client urges you to go beyond set parameters, cancel the client. Understand the importance of the above-defined guidelines. Do not weigh money over protection. Slow work is better than no job. If clients ask you to travel, say No, speak gently and make your point clear to them.
Conclusion
Product Photography is a creative job that requires a whole team effort. Continuing product photoshoot under the COVID-19 situation is not easy. Too much creativity requires equal exposure, but it becomes impossible when we all are bound in one place.
Time is tough, but we are now ready to face it. Photoshoot business is running by following above mentioned preventive measures. Pandemic and its lockdown have made the most straightforward task impossible. Try to look for ways that suit you the best.