Due to covid-19, consumers' behavior has changed. You need to change your approach to product photography in this unusual condition to get benefit from it. Due to the pandemic, a sharp increase in online shopping has been observed. Some of the pandemic photography ideas are shared below for a better solution.
It has provided the brands with an opportunity to produce product photos to which their customer can relate. It would be best if you made some changes while shooting and product photo editing.
With pandemic-friendly product photos, you can inspire your customer to buy the product right away.
Guide To Product Photo Editing And Shooting To Make Them Pandemic Friendly
Your product photos have a significant impact on consumers. Here is a quick guide for shooting and image editing to leave a lasting effect on the customers.
Reflect Home Environment
2020 was the year of lockdown. The majority of the people worldwide spent most of their time at their homes due to partial or full lockdown. They only went outside for the essentials.
In this quarantine time, people began to work remotely from home, and their home became their centres of life. In America, most people reported spending less than 8 % of their time outside.
You can reflect these changes in lifestyle in your product photos. Take Jabra, which is a massive audio and video conferencing device brand. They highlight their products being used in work from the home environment. However, these are used in offices and conference rooms.
You still will have to continue this shift made by the pandemic even after everything is normal again. According to the studies, about 30% of the executives expect to continue this small working idea.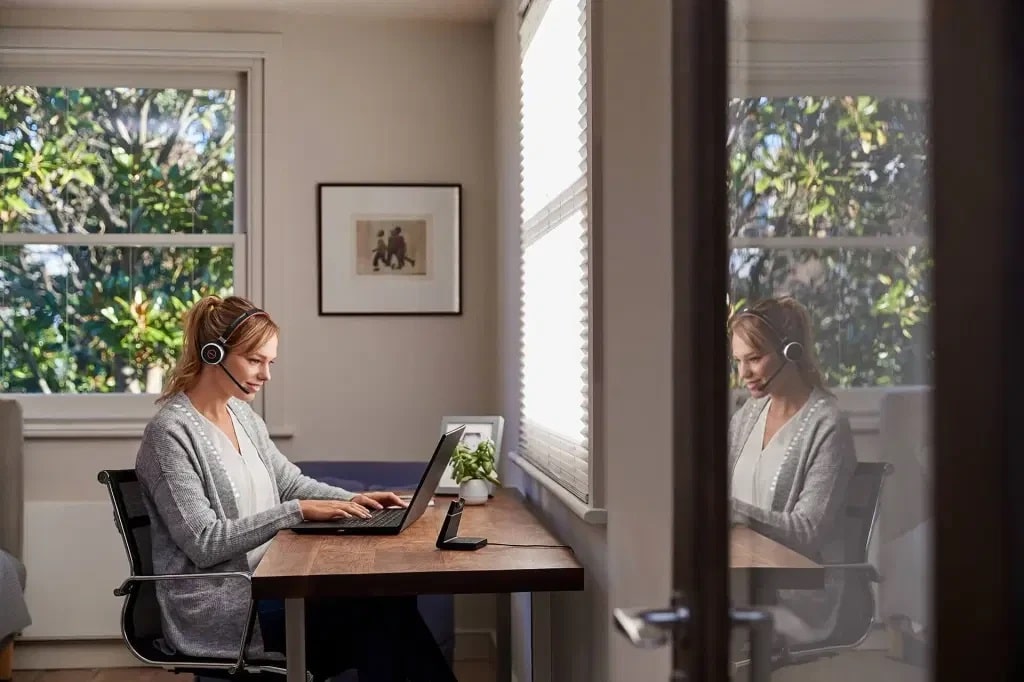 You have to keep these changes in mind while shooting for your product and product photo editing. You can reflect these changes by:
Shooting in the home or home office. This helps to relate to your customers' environment where your customer has spent most of his time.
Or create a set that resembles home and shoot your product photos
Or removing the background of the photos and adding a location with home-based scenes.
Display Your Product In Outside Settings
After the decline in the pandemic's severity, people like to spend more time outside. This is because they have fewer indoor options. You can highlight this change in your product photos by showcasing in your photos how your product works outdoors.
Many brands have used this idea. For instance, Big Blanket Co. displays its products being used outdoors, though they are typically indoors.
To make your product photos more pandemic-friendly, you can create an outdoor setting for them.
You can promote a brand hashtag by arranging to host a contest to feature your UGC on your website. Don't forget to emphasize the outdoor setting.

You can change the background of your existing product images according to different times of the year. Repurposing is an efficient and cost-effective way. Using repurposing, you can show your customers many different ways to use your product.
You can also use different props to create an outdoors setting. You can use fake flowers, grass, leaves, etc., during image editing.
Highlight Your Product's Features Differently
After the pandemic year, the required features of a product have changed. For some products, demand has changed, while the need might be less than before for others. If your product is not in demand, you can change your way of approaching the customer to increase.
You can add COVID-inspired features to your product. For example, previously, people used a car tray to hang items like backpacks or garbage bags. Now you can feature a car tray to hang things like masks.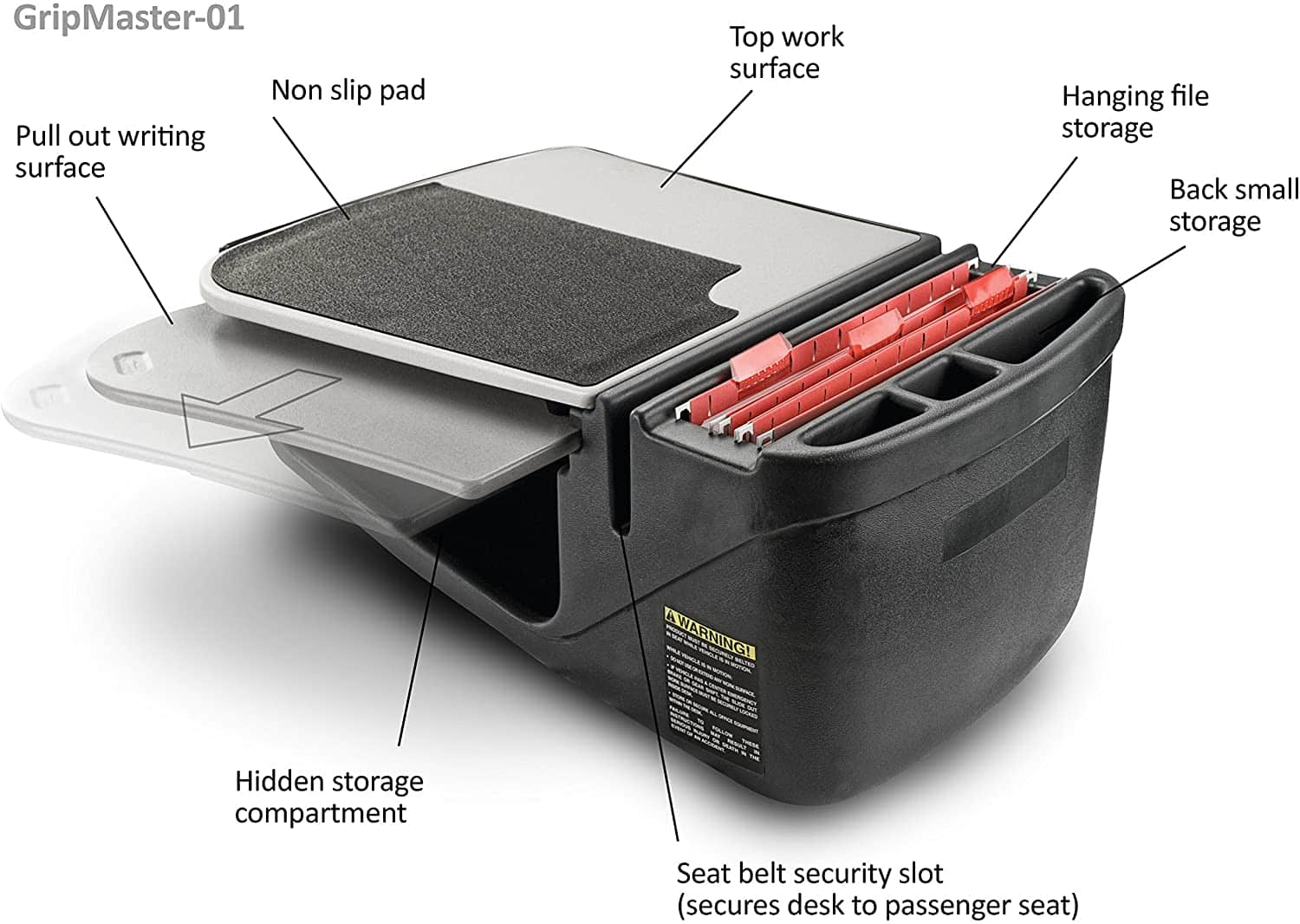 This pandemic has increased awareness for global issues like sustainability. After noticing pollution in the environment, more than a third of Americans have polled to buy sustainable products. People want to decrease pollution and increase sustainability.
Now you can highlight features of products like lunchboxes by mentioning their sustainability in their parts.
Exhilarate Your Photos
As a result of a recent CDC survey, we know that this pandemic situation has affected 40 % of the respondents. They are affected either mentally or develop a behavioral health issue. To boost up your customers, you have to change your way of product photo editing.
According to the first-week test, smiling models can increase product sales by 10%. Studies have also shown that smiling indicates trustworthiness. You use photos with smiling models to create a lasting impact on your customer.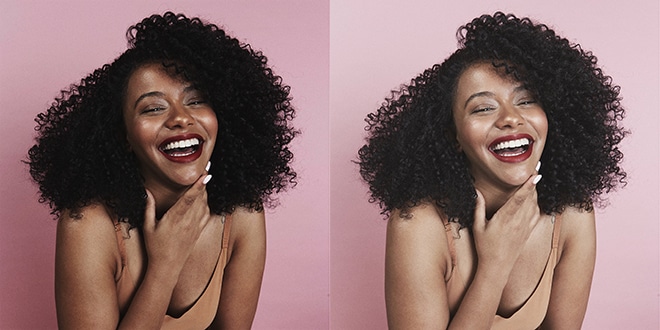 Another fascinating way to enhance emotions is Color Psychology. Different colours have different impacts on people of various age groups and genders. CBD skincare brand Happy Dance uses vibrant colours to improve and uplifting feelings.
Colours can influence the consumers' mindset by enhancing feelings of self-care and pampering.
Shoot Masked Face Images
Wearing masks will be necessary for a long time. Even after the vaccination stuff, the pandemic won't vanish overnight. To create a feeling of relevance and social consciousness, you can add masks to your models during the shoot.
The brand Haerfest used masked individuals as their models on their Instagram feed to promote their products. They have also encouraged remote working in an outdoor environment like a local park.
While product photo editing, make sure that the masks in your product photos look as natural as possible. You can do this by using solid color masks instead of distracting patterns.
Show Social Distancing pandemic photography ideas
Social distancing is critical to minimize exposure to the virus. You can use this element on your product images to relate to your customers and create pandemic-friendly product photos.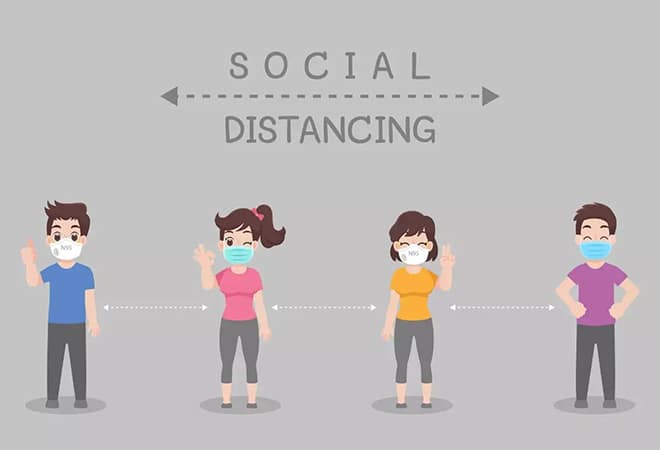 You can do this by repurposing individual images or removing some individuals from the photos by photo editing. Use protocols like spacing the models, using sanitation, and arranging shoots in a ventilated environment.
Australian-based luggage company July has also used this idea to create a group image of spaced individuals.
Connect To The Consumer Through Your Photos
Using your product photos, you can connect and relate to your customers' mindset and gain their trust.
Your product images can leave a lasting impact on them by creating pandemic-friendly product photos. This will help them validate the overwhelming feelings that we all have had during the pandemic.