Are you sure you are not toying with the idea of scaling up your business? If not, you better get up and follow some tips we will mention below about your commercial photography business growth. They will help you grow and might make your pockets big.
However, some people still stick to a misconception that photographers can't do business as they spend most of their life behind the camera. Due to this, they don't have any idea how the photography business industry works.
So, according to their perspective, they might not get successful in scaling up their business because photographers don't know marketing strategies. To prove them wrong, we will uncover the best marketing ideas that will help commercial photographers grow their business.
Now, without further ado, let's get started!
Commercial Photography
Commercial photography is a business in which a person attracts people towards themselves by its great commercial images. There is no lack of money in this business. The better your skills are, the more you can earn. You can do it alone, or you can partner up with any other brand.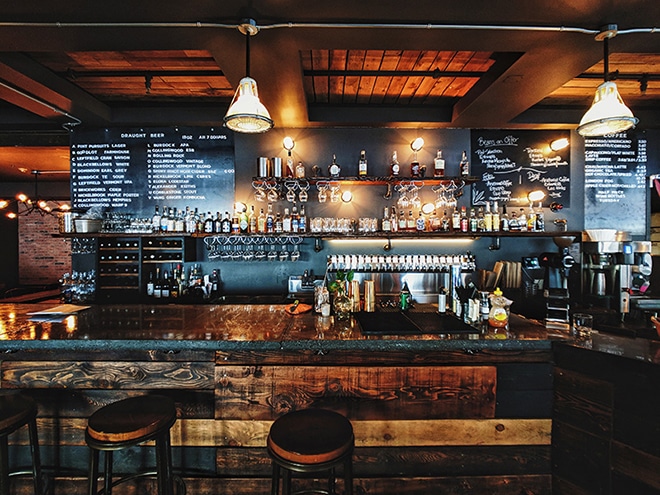 However, to start a business is already a hard task, and then the pressure to maintain it is also overwhelming. We are here to provide you with some easy ways that might help you to grow your commercial photography business:
Create A Website To Expand Your Business
If you have started a business and make efforts to grow it, then creating a website is the first thing you should do. In this era, people spend most of the day scrolling over social media or web pages.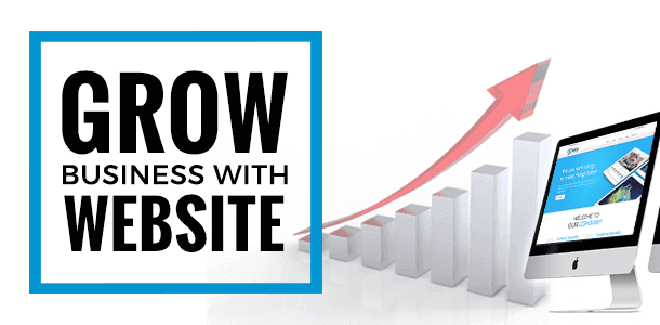 It will be a great opportunity for you as people get to know your work through your website and then contact you. You better show your most appealing work on the web page so that the target audience gets to know your style and theme.
Endow In Pricing of Your Work
To set the price of any commercial image is a tricky task and takes a lot of time. So, it's important to invest in the pricing of your work. However, make sure to never mention any random number whenever you are dealing with another company.
Your work fee depends on many factors, such as the position of the company you are dealing with and how your images will be suitable for them. Moreover, the dealer wants to know the worth of the work they are paying for, and they might ask you about your day rate.
However, your work is far from any fixed price as it doesn't cover the equipment cost or your business insurance.
Use Professional Software's For Bidding
It's important to provide great services in less time. For that to happen, you can consider investing in professional software to help you create exceptional quotes and bidding. By using this software, you can set the price of various items according to market rates.
Moreover, you can get to know the pricing of image licensing, invoicing capabilities, and even currency converters. If you want to know what software's you can use, then some of the options are as follows:
Blink bid
Getty Images
Foto quote
Choose a Skilled Photo Editor
Having a skilled editor by your side will help you have some spare time for other business work. The photo editing process is not an easy task, so outsourcing them will be a good option. For editing, you can have software that ranges from basic editing to retouching of photos.
To give your shots a perfect look, you can use color variants and photo clipping. While by using shadows and image masking, your photos will be more realistic. However, it all depends on how well you can handle the software, and that's why you choose a skilled editor.
Clipping path king will provide you time for work, and you can get tips from a professional, which ultimately benefits your business. Moreover, you can find time to make more contacts and doing the marketing of your business.
Do Something Out Of The Box
People are always compelled towards something that stands out among the rest. So, if you are running a commercial photography business, then it doesn't mean you can't do more than that. You can be a coach online and can educate other professionals.
Moreover, selling an eBook is also not a bad idea. By doing something exceptional will not only increase your income, but you will be a source of inspiration for many who are running a business.
Bring Traffic By Creating List
The most impressive way to grab your audience's attention is by creating a google list of your business. That will increase the possibility of getting potential clients. Everyone will be aware of your website and can search for it by pressing some simple keywords.
When a person wants to reach out to you, google will show him your business address and a website link. Moreover, google listing doesn't cost you anything and permits the audience to write reviews about your services. By getting positive thoughts, your chances of growth will increase.
Post Quality Work on Website
It doesn't matter if you update your website daily, but your work is not high-quality. So, it's best for you to always prefer quality, and you can do it by Cipping Path King . Any company seeking out a commercial photographer will possibly contact you after seeing your portfolio.
Your work should speak for, and having a website is just a tool to show off your great work. Make sure to post your photos according to trend and also keep your target audience in mind. Moreover, you can also add some questionnaires that will help you to understand your client's perspective.
Many online marketing professionals do this to make their websites more up-to-date. Even to make it more perfect, you can add online booking and payment setting through your website.
Expand Business In Cost-Effective Way
To grow a business of Commercial photography requires a lot of money. As the equipment used for photography has cost in millions. Although, you can choose a cost-effective way that will you grow without any barrier.
The easy way is that you can just rent the equipment you use for your photography, such as cameras, lenses, and lighting. You can have a better idea of which camera will better for bigger projects, and when the time is right, you can buy the right equipment for your business.
Furthermore, you can rent space for your studio, props, and many other things needed for commercial photography. As when you grow with time, you can have a proper budget for bigger projects, and it's a better way to grow sustainably.
Make Contacts Through Networking
In this digital era, you can't grow unless you do networking. When you do business with one person, and they like your professionalism, they refer you to another person. That way, you make contacts in person and grow rapidly.
Although, scaling up your business through networking needs your online presence on certain platforms of social media. You stay active and make contacts with companies online at different sites to help you become bigger and bigger by the day.
To make it work efficiently, you need to stay connected to your former customers and make some time for them. For that to happen, you can do a tweak in a week or use an email template.
Do Blogging To Scale-up
While you are building online relationships, blogging will be the best option to make people notice your work. You can update your blog with quality work or any successful deal to grab many people's attention.
As you keep doing this, your website might reach at first number whenever anyone searches for your web link. The more enticing your blog post will be, the more it will be beneficial for attracting any new client's attention. Also, it will keep the existing clients happy and connected.
Sharpen Your Skills By Joining Clubs
We all need grooming and refinement to sharpen our skills in our respective professions. For commercial photography, you can join photography clubs that allow you to horn your skills. You can even do some marketing of your business when you join clubs.
Moreover, you can get knowledge from senior professionals. In this way, if you are making a little mistake in running your business, you can overcome it with an expert's advice. So, get a membership in a photography club and make your business grow.
Provide Ever-lasting Impression On Clients
If you want your client to come back for business or refer you to another company, then make sure to provide great work. That will entice them and force them to come back to you. For that to happen, not only your quality work is important, but so are professional manners.
First of all, you should satisfy the clients and solve any query if they ask you something. Then, your studio work should be on per that will blow the minds of your customer. Not to forget, make sure to complete your deal on time and clear your payments before the due date.
That way, you can imprint an ever-lasting impression on your clients. Your positive attitude while you handle any business problem is the key to maintaining your company's reputation.
Earn Money By Selling Stock Photos
If you want to earn money without making much effort, you can sell your stock photography. You have to post your photos on online platforms of the stock photo market. So, if someone wants to purchase it, then you can have the commission from it.
Every selling platform has its conditions of payment for your photos. There are two sites where you can sell your stock photos. The names are as follows:
Micro stock is a site where you can sell photos in less time but can't earn much money. While trading at macro stock, you can make a larger amount of money. So, it's up to you how you want to get your passive money.
Appoint Reliable Staff To Grow More
When you are expanding your business, it's better to have some extra helping hands. With time you get big projects where you can't handle the load alone or do the studio setup. So, reliable staff will be a great relief as they will be efficient in their skills.
To do the lighting, setting up the props, or any other daily tasks can be done when you have trustworthy staff. Besides, having an assistant can help you grow more by updating your website or marketing your business.
Make sure to have a mindset when you hire staff about what kind of help you want from them. That way, it will be easy for you to focus on the main work, and you will rest assured to let the staff handle the rest.
Spread Your Business By Printed Marketing
If you don't have many online marketing sources, you can use the material for printed marketing. The materials are brochures, pamphlets, and souvenirs that help the target audience to contact you through the mentioned information.
It's a reliable source as the clients can see your work personally, and you can impress them with your professional attitude. So, when you are in a growing phase, make sure to try every possible way to expand your business.
Conclusion
Whenever you decide to scale up your business, always set your goals, then make ways to reach that goal. That's the pro tip to grow sustainably. Besides, you can find many ways to attract market attention in this digital world and become successful.
With a commercial photography business, you can have a dream life if your skills are up to the notch. To make it happen, you can create your website and do some photo editing process on your work to grab potential customers' attention.
Although building firm relations with your clients is essential when you do business as it increases your credibility. So, when your credibility increases, your business gets a position in the industry, and your chances of scaling-up increases eventually.