Adobe Photoshop and GIMP
Image editing is the most crucial stage in the journey of flawless and extraordinary images and when we talk of image editing the two most frequently used software come up in our mind these are Photoshop and GIMP.
Undoubtedly both the software is clad with numerous features, tools, and effects. Both work well when the editing is performing on the images. But still, if the software has some pros. There are some cons or shortcoming that has created the necessity to make a comparison between the two.
If one is worthy software in features then the other has its own advantages too. Some like Adobe Photoshop and some prefer GIMP. So let's discuss their similarities and dissimilarities to reach a proper conclusion. This will help the users to install the right one as per their requirements.
GIMP Review
GIMP stands for GNU image manipulation program that is free and open-source photo editing software available in the market. This is the software clad with almost all the operating systems like windows, OS, GNU/Linux, X, etc.  The software is self-sufficient for satisfying the need of various graphic designers, illustrators, scientists, photographers. And all others who perform editing functions. It is the most compatible software available free of cost in which many renowned tools.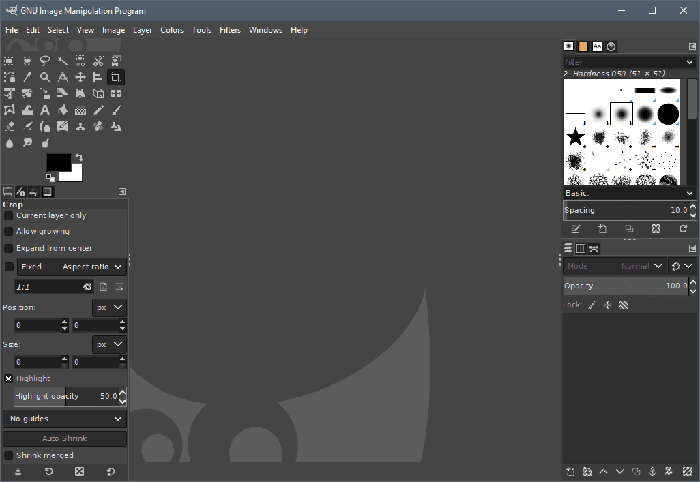 Moreover, you can easily change its source code and can do. Whatever you want to do right from photo retouching, cropping, creative photo manipulation, color correction, resizing, restoring, and many more related tasks. Basically, it makes the designers and photographers able to transform their simple captures into some uniquely identified creations. You are able to create user interface components, mock-ups, icons, graphic design elements, and more.
Adobe Photoshop Review
Another photo editing software about which we are going to discuss is adobe Photoshop. This is the name that is in the mind of every editor. The photographer who is in the field of image editing. This is the software developed by the adobe systems and with the upcoming of the extended version, this software has created the name in the editing field.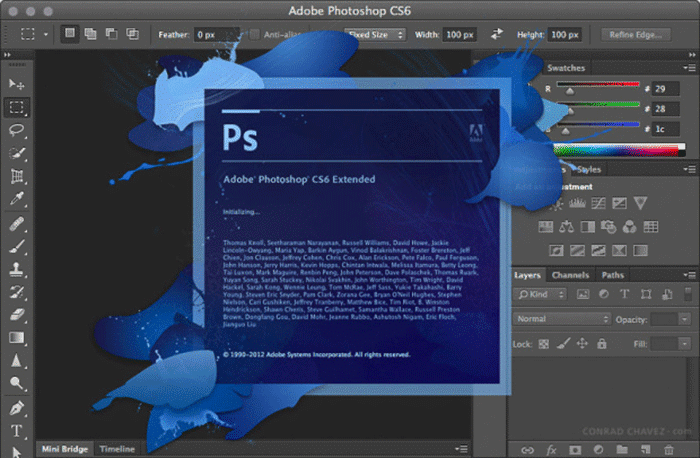 It is the software featured with all the tools such as background removal, photo retouching, old and damaged photo restoration, clipping path, ghost manipulation effect, and many more. It also allows you the modified files that are able to be stored in any format as required. PSD files contain color areas, selection text, interstate commerce commission, clipping path settings, layers masks, and many more.
Differences between GIMP and Adobe Photoshop
There are many business houses that require photo editing services for their products to sale on a large scale. All the graphic designers are responsible for beautifying the images. For this reason, they are not confined to single software for their needs. By considering the simplicity, reviews, and tools of the photo editing software they basically distribute the needs.
Usage of GIMP
GIMP is a software suitable for the Linux user as it can use with the USB stick or with lightweight devices too. This is the user-friendly open-source software that is basically available free of cost. So if your system is less than 16 bits then you must go for GIMP.
It must also use when you are on a budget. Especially when if you are a learner and can't afford paid packages of adobe Photoshop. The biggest advantage for the learner in the case of GIMP is that it is available free of cost. A learner has not had to pay any cost for it so he can practice his skills without any burdened cost.
It is a most powerful tool than many other photo editing apps. There is a lot to do with the help of this software. This is the software that offers you the various tools and effects that lets you perform real editing work that the apps like apple photos or Instagram app cannot provide.
Usage of Photoshop
Photoshop is the photo editing software that is used by professionals for various purposes. It offers many tools and options that can make their editing work really appealing. So basically if you are a professional then you must go for the photo-shop otherwise use GIMP.
Secondly, you must have the proper formats to handle the PSD files or adobe proprietary formats then only you can choose the photo-shop as your image editing software.
Thirdly you must have enough budgets to be spent on this paid and costly software otherwise you cannot go for it. Remember its cost is much more than the other photo editing software and comes with different packages with different prices for the month. You can choose an annual package to save money.
Lastly, if you are a designer then you must surely go for photoshop and not for the GIMP. Rest depend on your requirements like if you want CMYK support then you must choose photoshop and if you want other options that may be available in the GIMP then you can also choose that.
Good and bad points GIMP and Adobe Photoshop
Good ones of GIMP
GIMP has almost all the same tools: You can easily learn the use of the tools of the GIMP if you are aware of the usage of the photo-shop tools.
Free & open-source, similar interface: It is free and open-source software and its interface is almost similar to the ps.
Super lightweight in Linux: It is very lightweight and can easily be used by Linux users.
Good ones of Photoshop
Adobe suite compatibility: It is a part of the adobe suite. It comes with its creative cloud from where other powerful tools like Lightroom, in design, the illustrator can use, and Photoshop can read and edit the files from these tools.
Online support and vast community: This software has its own developer team that provides the user full support with regard to any query related to image editing.
Tons of plug-ins, tools, and filters: It is the software that provides you a number of the tools, Plugins, and filters that provide a smoother experience to the user.
Bad ones of GIMP
Tools not as polished as Photoshop: It is not as polished as photoshop where it provides only one healing brush the photoshop provides many multiple brushes to perform Photo retouching.
Less support and popularity:  GIMP is community-based software. So it provides less support and popularity as compared to photoshop.
Windows version takes a while to load: It only works well on Linux but not on windows os. In using time with windows os it takes much loading time.
Bad ones of Photoshop
Photoshop elements & extended files costly: The first dislike of Photoshop is the high cost that makes it the choice of limited professional users. Learners cannot afford its high cost and that's why they have to go for the pirated copies.
An estimated half of users have pirated copies: Plugins don't carry with them upgrades and this is the reason the users have to experience outdated services.
Constant license validations: License validation is a money and time-consuming fact attached with Photoshop.
Conclusion
If you are able to know your choice and requirements then you can easily choose between the two. But if not then it is clear that if you are a professional and want to use some extra add ones and the special effects then you must choose the photo-shop for that but if you have the Linux system installed and did not want to spend too much then surely GIMP is the software for you. So choose patiently your choice so that you can perform your editing work Superiorly.