Introduction
There is no one who does not know about mannequins. Yes, you are hearing me right; mannequin or dummy that you can see whenever you go shopping. Shopkeepers use the mannequin to display the best clothes in their shops.
In my childhood, I used to be afraid of mannequins and asked my mother about the purpose of these mannequins. But I guess today's kids are quite updated and know regarding the usage of mannequins.
However, are you familiar with the 'ghost mannequin torso?' No worry because in this article you will come to know about that and some relevant pieces of information. So, keep reading the article.
What Is A Ghost Mannequin? 
There are numerous kinds of mannequins, such as realistic, abstract, sport, flexible, torso mannequins, etc., and Ghost Mannequin is one of them. A ghost mannequin is not a frightful Halloween-themed body. The term "ghost mannequin" refers to a particular type of photography called "ghost photography," businesses that sell products use pictures of their products without any background.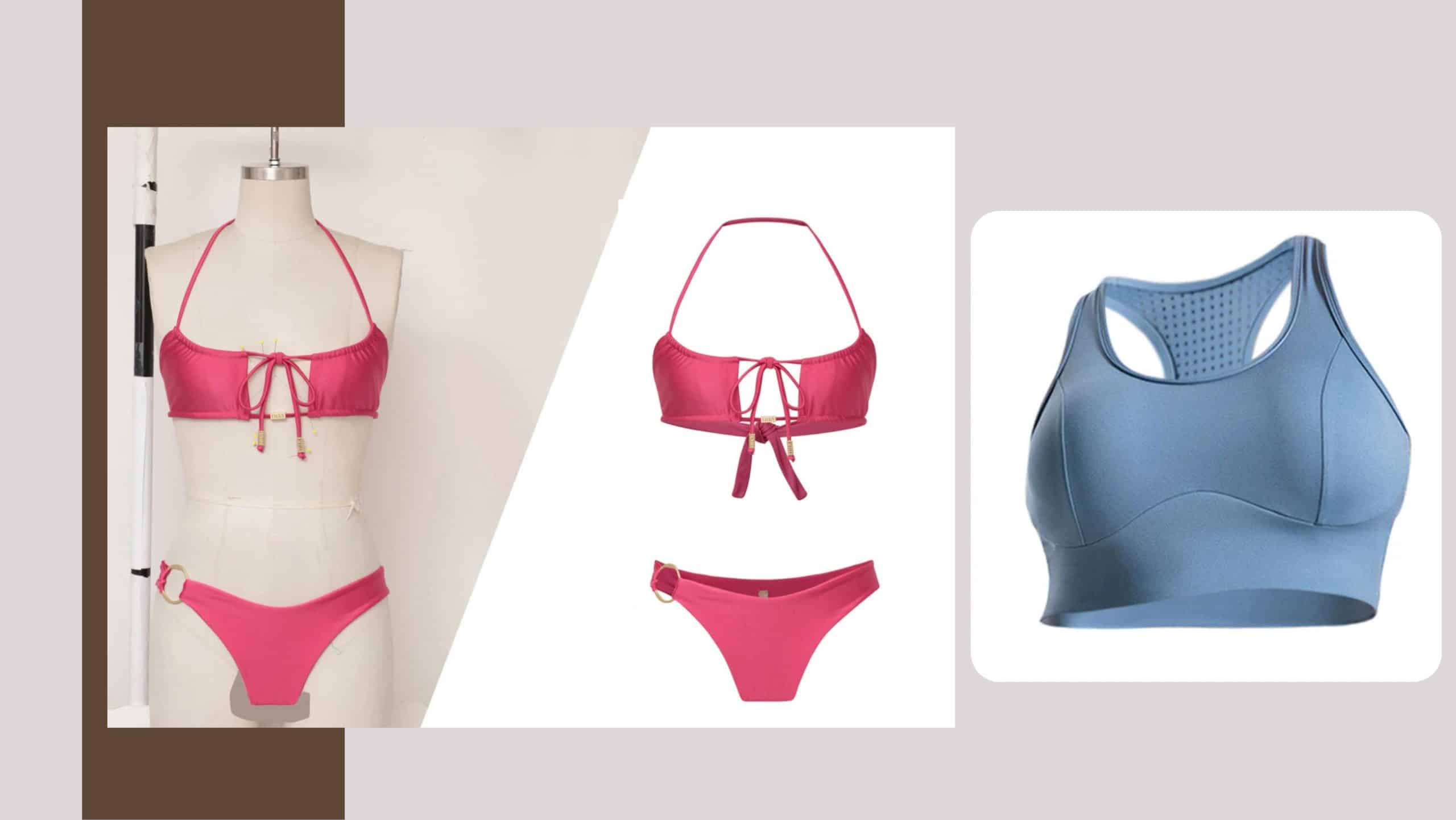 If you have done internet shopping, you have probably seen items that seem floating without noticeable background features. Ghost photography is the term for this.
A "ghost mannequin" continues the ghost photographing tradition. Even though there are numerous varieties of invisible mannequins, they all have one common thing: the capacity to separate the arms, neck, and other appendages to make the object or only the upper body part appear to be floating. And you can call the separated body a torso, and if you dress it, it will look like an invisible person wearing the dress.
Now, as you know, a ghost mannequin is also known as a photography mannequin; you may want to know about the product that can be photographed by using ghost or photography mannequins.
Products That Are Photographed Using Ghost Mannequin Technique
You can use the ghost mannequin method to photograph all kinds of clothing for online sales in order to give them a more realistic appearance and enable customers to see the outfit's details clearly. You can use this method to shoot tops, t-shirts, sweaters, sweatshirts, trousers, jackets, shirts, suits, and other forms of clothing that will be sold online. Only the sizes and types of mannequins need to be changed in a photography studio.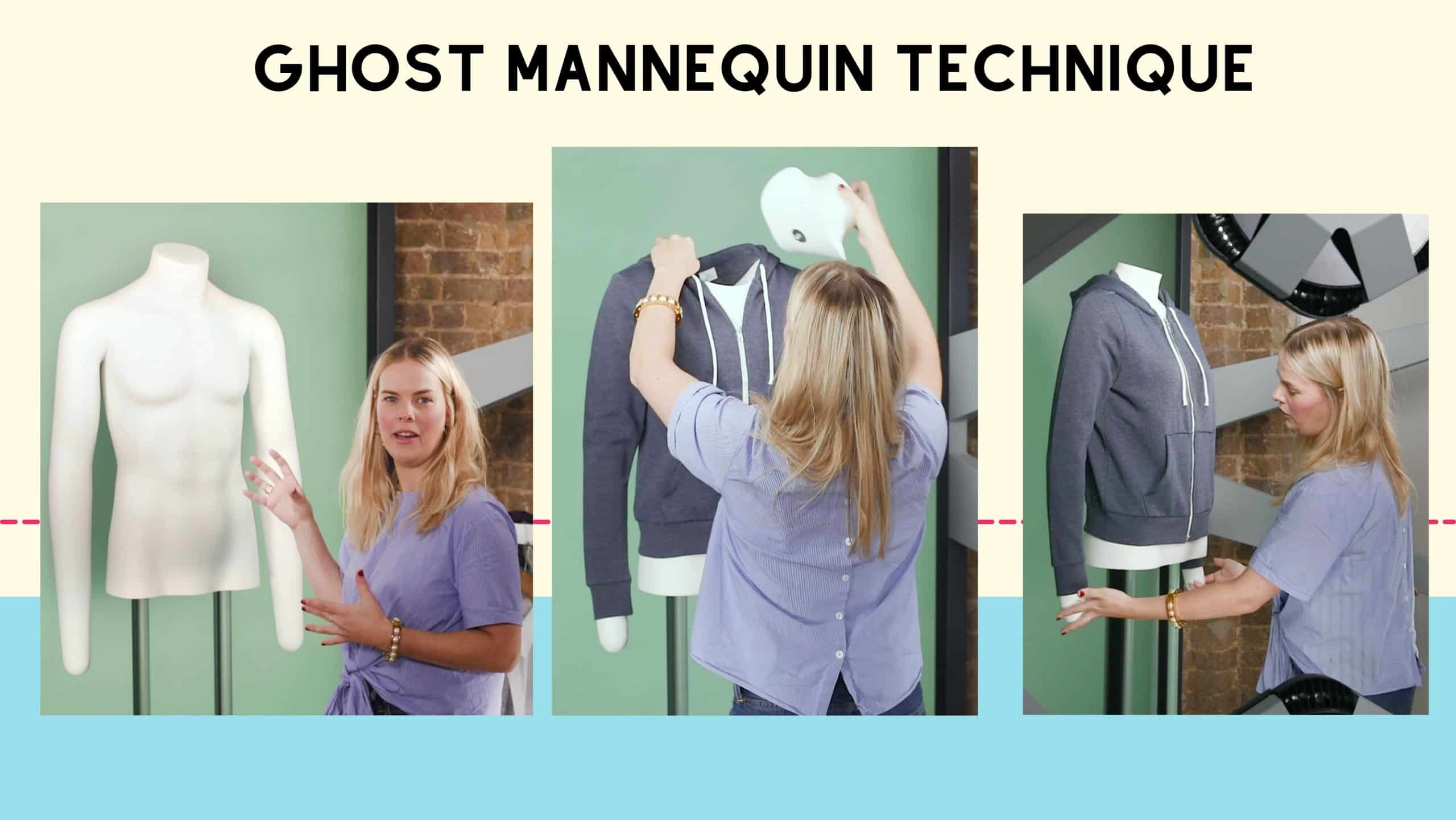 Advantages of Ghost Mannequin Torso
There are some advantages to the ghost mannequin torso. These are as follows:
Cost
You can use a ghost mannequin if you do not have the money or do not want to hire models. Because employing a ghost mannequin will give the website a consistent look.
Material of The Mannequin
Mannequins are made of high-grade fiberglass, ensuring the product's outstanding strength and longevity while keeping the weight low. Additionally, it is quite easy and comfortable for the shopkeepers to use the dummy for their photoshoot.
The Model's Distraction
Occasionally, utilizing models for a photo session can negatively impact your items. The models or surroundings may divert customers. So you may utilize a ghost mannequin to show off only your stuff to customers.
Help Customers Visualize
Customers who buy products online can picture themselves using ghost mannequins and how they will look. Therefore, it helps them visualize their appearance after wearing the outfit. Moreover, you can use ghost mannequins for photography and product displays in businesses.
Produce The Result in The Form of A Person Wearing A Dress
You get the same result whether a ghost mannequin is wearing the outfit or not. Using a ghost mannequin instead of a model can achieve the same results while spending less money.
Require Less Time
Compared to a model photoshoot, a ghost mannequin is quicker. The reason is that you need to employ a director and a make-up artist in addition to a model if you decide to use one for this project. In addition to taking into account the time it takes for models to change into new outfits and apply make-up, you should also consider the postures that they are required to strike for various types of photographs.
To Prevent Additional Post-production
When using models, additional work is required, such as photo retouching and color correction. It is also necessary to retouch the image of the model. Therefore, you can only use ghost mannequins for your product in order to prevent those additional paid works.
Using Additional Marketplaces
You cannot exchange a photo of a product with a model if you want to sell your goods on an online store like Amazon. Ghost Mannequin will assist you here by showing only the desired product, not the model.
Drawbacks of Utilizing Ghost Mannequin
Everything in the world has some drawbacks besides its advantages or benefits. So, the ghost mannequin also has some drawbacks.
Campaign
You must employ models in every campaign. However, Ghost Mannequin might occasionally be useful if you want to display various goods. However, using models is preferable for significant projects and campaigns.
Enhancing Your Brand's Visibility
When it is time to market your brand's unique identity, you might need to work with models to highlight your company's fashion sense and character.
Budgeting for The Cost of Your Mannequin
The cost of a mannequin can range from $200 to more than $1000. The cost is greatly influenced by the materials used in their creation and how realistically they are built.
Cheaper versions tend to look cheap. They may appear stiff or pose in odd positions. However, when it comes to mannequins, you truly get what you pay for.
So, ensure you are effectively portraying your company if this is your place of business. It will not be a good idea to save money on a used or lower-quality mannequin if you find any breaks and scratches on the mannequin.
Using a secondhand mannequin can degrade your business reputation and quality. But if a used mannequin looks like a new one, then there is no reason not to purchase the mannequin.
How to Pick The Ideal Ghost Mannequin for Product Photos
In order to buy the right ghost mannequin, you can obey the following buying guidelines.
Consider Whether You Require The Entire Body Or Only The Torso
The purpose of a ghost mannequin is to give the impression that someone else is wearing your clothing. A complete body mannequin with legs and a torso might seem like a smart idea, but if your product line is limited to coats, jumpers, dresses, shirts, and blazers, it would be more cost-effective to buy a mannequin with just a torso.
Choosing The Right Child's Mannequin
There is not much choice regarding kid-sized mannequins, so you need to be extra picky. As many retailers and brands prefer to shoot their kidswear flat lay, there are few options. However, sort your children's clothing into the age groups it fits.
Think About Your Brand's Style Guide
You can control how your products are photographed, styled, and eventually displayed on your web store by creating a brand style guide for fashion photography. It discusses topics including what images to use for each product and photographic techniques, such as tabletop, flat lay, hanging, or mannequin photography.
Consider Your Clothing's Size
Do you have any plus-size clothing for sale? Or do your garments have a slim, contemporary fit? So, your choice of mannequin is directly influenced by these things.
In general, it is preferable to pick a mannequin smaller than the sizes of your clothing. Although it may not sound like good advice, the fit is another crucial aspect that customers look to evaluate.
Decide on A Budget
There are various types of invisible mannequins, from entry-level models made for product photographers on a tighter budget to luxury collections with better construction and functionality. Make a decision regarding whether you want to focus on quality or quantity in your photo studio. A higher-end torso can easily cost up to the 1000 euro mark.
Frequently Asked Questions
What Exactly Is Ghost Mannequin Service?
A Ghost Mannequin Service, also known as an invisible mannequin service or a Neck Joint Service, is an image-editing service offered by companies specializing in the well-known e-commerce industry.
How Do Ghost Mannequins Function?
The ghost mannequin effect enables you to snap multiple photos of an object displayed on a model or mannequin. Then combine the images to remove the ghost mannequin or model during post-production. The result is a precise image that keeps the focus fixed on the product.
How Does Flatlay Photography Work?
A flat lay is a photograph taken directly from a higher location of various meticulously organized objects. It has never been more popular, especially in food and design photography.
What Is The Price of Making A Mannequin?
The price of a ghost mannequin can range from $200 to as much as $1000. The cost mostly depends on the materials used to manufacture them and the authenticity of their construction.
How Can I Photograph Clothing Without Mannequins?
Using diffusers and light boxes, a camera placed on a tripod and positioned with nearby lights on the ground makes it possible to take photographs of average-level clothing. Simply place your dress piece on a table and secure it with tape. It helps you create a pleasing shape and diagram for the object.
Can I Make A Ghost Mannequin at Home?
Making a ghost mannequin on your own is easy. The best aspect is that you can be confident the mannequin is a replica of your body. It indicates that every item of clothes you create for the mannequin will perfectly fit you.
Bottom Line
At the end of the article, I must say that you should buy a ghost mannequin torso if you want your business to be benefited. However, the price might seem to you a little higher. But do not worry because you can make the best use of it.
Additionally, you can be benefited from saving your penny as you do not need any models if you use a ghost mannequin. There are some more advantages of ghost mannequins.
In order to know them, you need to read the whole article. Moreover, you will come to know by reading this article how you can choose the best ghost mannequin for your store.